Lightspeed Research asked more than 1000 people across the United States about their perceptions of body art and it turned out 59 percent of the women surveyed have tattoos compared to just 41 percent of men. But women get their ink in different shapes and sizes than men and the act of putting a piece of art on their skin is often a shared experience.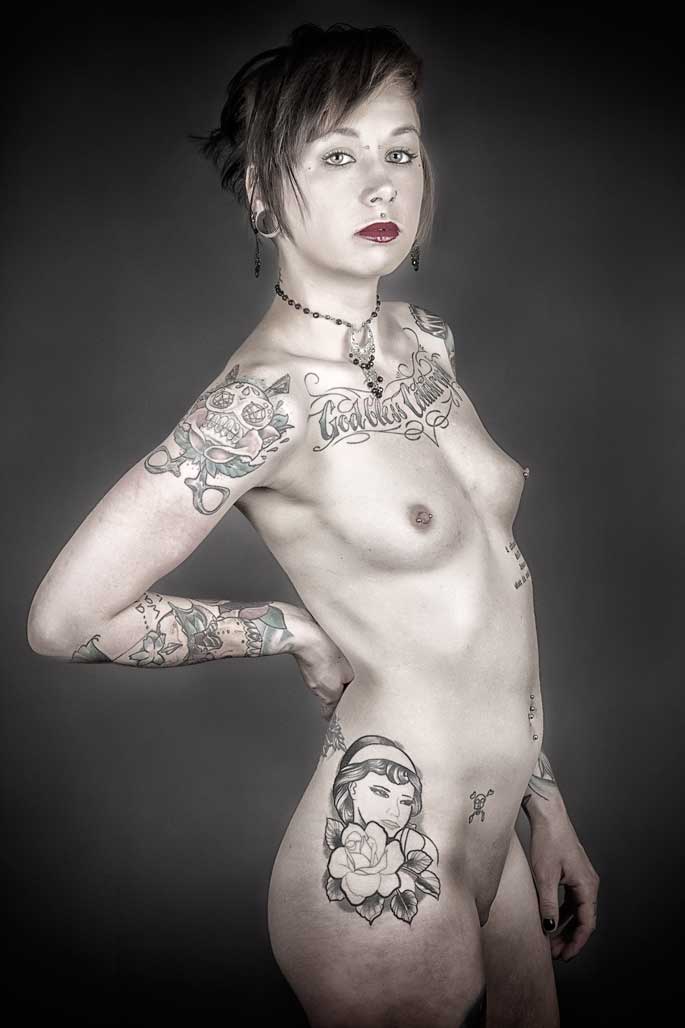 Why not a have an intimate portrait made for your significant other that showcases your tattoos and your body. For a limited time, we are doing free 90-minute photo sessions as part of The Nude Tattooed Fine Art Project.
Do you have tattoos and are comfortable being photographed nude? From now until the end of the year, we're casting women from the ages of 21-60 with tattoos to pose for a series of fine art nudes that we hope to turn into an art gallery exhibition and book.
Models will receive a CD containing all of the photographs that we make during the session. The disc will include all of the full-size photographic image files that we shoot, not just a few selects. You'll also receive a copy of the book after the project is completed. Our home studio is located near Parker, CO about 20 miles south of Denver, and 60 miles north of Colorado Springs.
If you have time and want to be photographed for this project, drop me a message by clicking Contact button above and let me know what your schedule is like over the next few weeks.