"I always say: To be well dressed you must be well naked."— Oscar de la Renta
You may have noticed that we've added a 'Top Posts' section to the blog and I couldn't help but notice that, as I write this, the posts with the highest number of page views are ones including the words "nude" or "naked." I don't know if that's because this is something our customers are interested in or we're seeing voyeurs (maybe some of both) that are inevitable because, well, it's the Internet. But I have also had clients tell me they have been inspired by some of these posts and are interested in giving a nude session a try.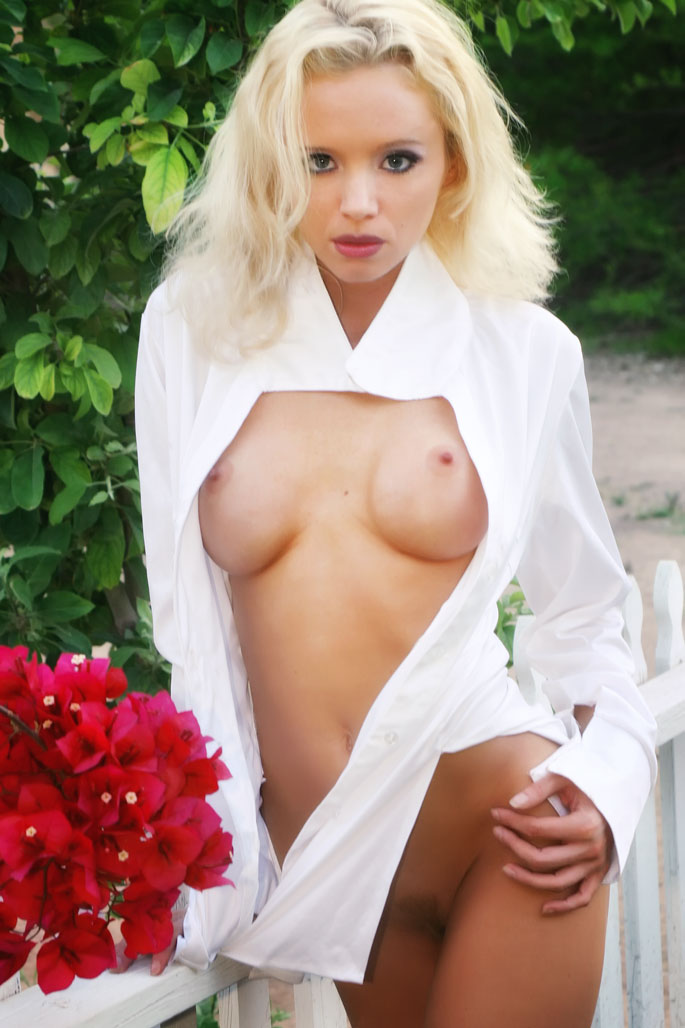 If you've been thinking about having a nude or implied nude session, the first thing we do is sit down and talk with you about it, making sure you're comfortable before we even pick up a camera. Then we map out a strategy. Some people like the approach that we sometimes use were they gradually undress—looking at images on the camera along the way—to see if they like how they are being portrayed. When they reach a point that even approaches discomfort, we stop. It's that simple. This portrait was made on a friend's property (See Shooting Boudoir Outdoors: A Surprising Alternative) and creating the kind of Playboy style image that the client wanted.
In the studio, we have a red silk robe that clients can wear to walk from the dressing room to the camera room and they don't remove the robe until it's time to start making photographs. As always it's your choice.
Then there are client who surprise me: I offered the robe to one client, who said she liked that option and after waiting for her to undress and put on the robe she walked into the camera room completely naked, saying "what they heck, lets just make some portraits."
If you're interested in having a classic or fine art nude image made we'll work together to either make the most beautiful possible portrait, as we did here for this client, or we can make none at all if you are not completely comfortable. A client that's comfortable lets us work together with them to make the best possible intimate portrait—and that is always our goal.
Please contact us via phone at 720-515-4497 or via the Contact tab above and tell us what you have in mind and let's schedule a photo shoot. Call us today to make and appointment for your own unique intimate portrait.