On July 14th, laundry is unnecessary: It's National Nude Day! Enjoy an air bath or explore the naturist movement. The founder of National Nude Day while unknown, has its origins in New Zealand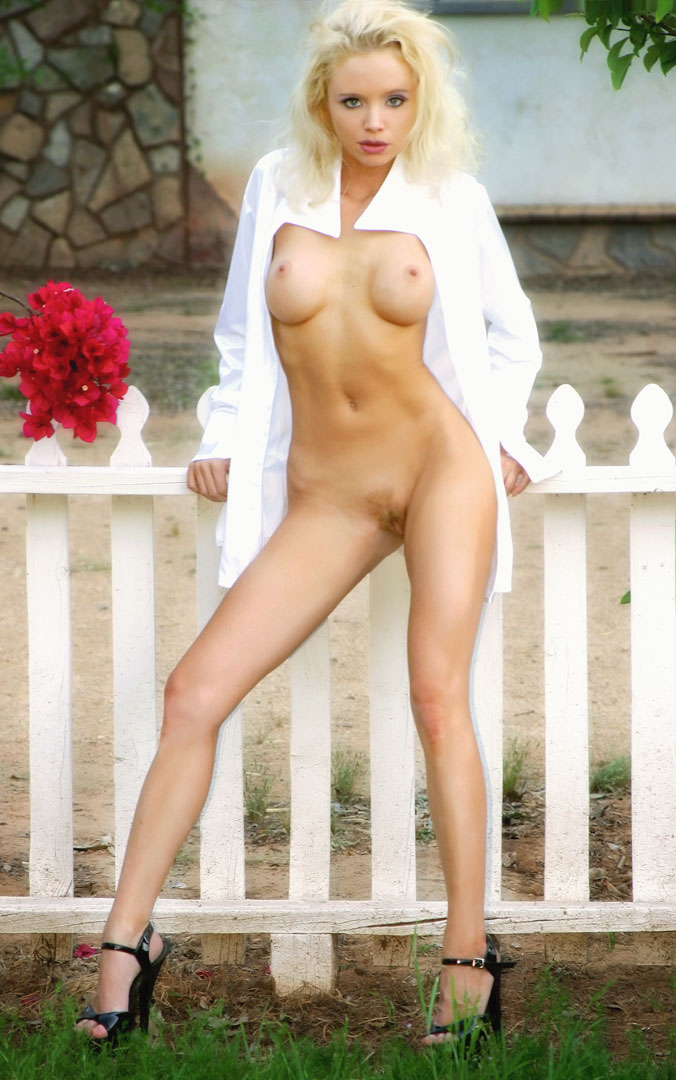 National Nude Day is a way to keep cool on a hot, sticky summer day. Nudist groups around the world celebrate this holiday and take it seriously!
Nudists aka naturists are not perverts, even though their desire to go "au natural" might be offensive to some. Nudists believe that the human body is most beautiful in its natural state and encourage people to shed the restrictions of clothing and be natural. And while some may say that today's featured subject in not truly nude, well it's close enough.
Some of the obvious benefits of the lifestyle include lighter luggage when traveling for vacation and smaller laundry loads. The downside of course is that without the shields of clothing, the wrinkles and sagging that comes with time cannot be camouflaged. Acceptance becomes very real and normal and reassuring. However, wearing sunblock is still advisable during any outdoor activities. Watch out for poison ivy, oak, and sumac. Roses do have thorns, among many other plants and animals. Learn about clothing optional resorts and privacy fencing. Post on social media using #NationalNudeDay.
Make an appointment during the month of July for your own unique intimate portrait with you wearing nothing! If you say the secret word "nude" we'll give you 50% off on any product and service. Please contact us via the Contact tab above and let's schedule your own personal nude photo shoot.