Shooting images using infrared photography can transform ordinary subject matter into something more interesting and exotic. It can add drama to landscape photography but can also be used for portraiture, although the results can be sometime be unpredictable.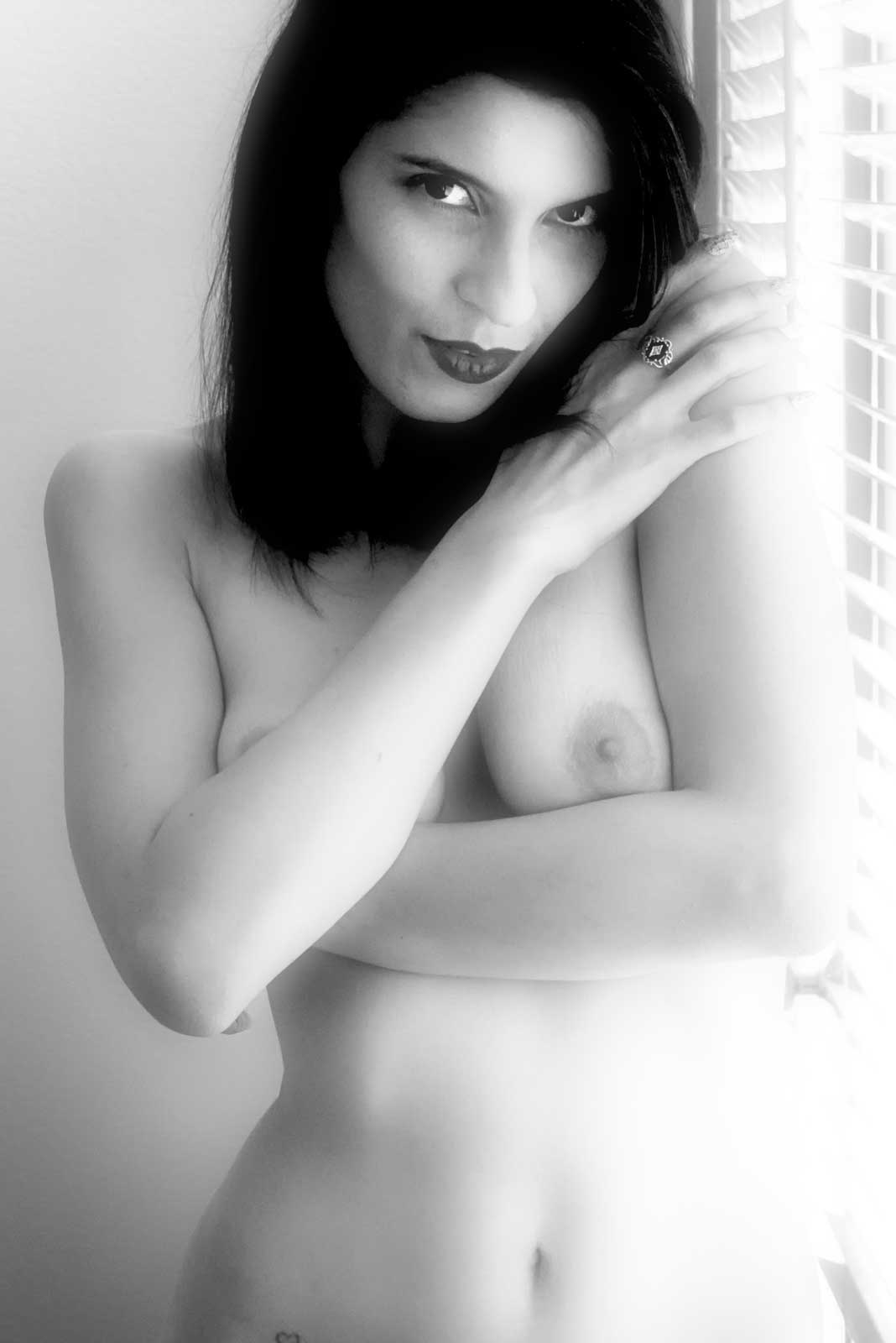 I was told by "experts" not to photograph people using infrared photographic techniques. This is a widely held opinion. In fact an image of my former muse was rejected by a magazine aimed at professional photographers because the editor thought the subject "looked like a vampire." I didn't agree but maybe the editor wasn't a fan of the Twilight movies…
If you want to try something different for your intimate portraiture session, ask us to shoot just some of it in infrared. One client did just that recently and she was told by one of the people who admired her portraits that she "looked like she was made of marble."
While the classic infrared image is in black and white, we are experimenting with a new approach to creating a color infrared images and since it all depends on how we process the image files you have your choice: You can have an black and white infrared image, as shown above, or a color one; we can even process it both ways.
For your highly personalized intimate portraiture session, simply contact us via phone at 720-515-4497 or via the Contact tab above and tell us what you have in mind and let's schedule a photo shoot.
---
On a health note: Our chief photographer received the first dose of the COVID-19 vaccine in December and received the second dose on January 25. We have had our home and home studio professionally cleaned and sanitized nine different times since the pandemic started so we're be ready to photograph you when you're ready to be photographed.