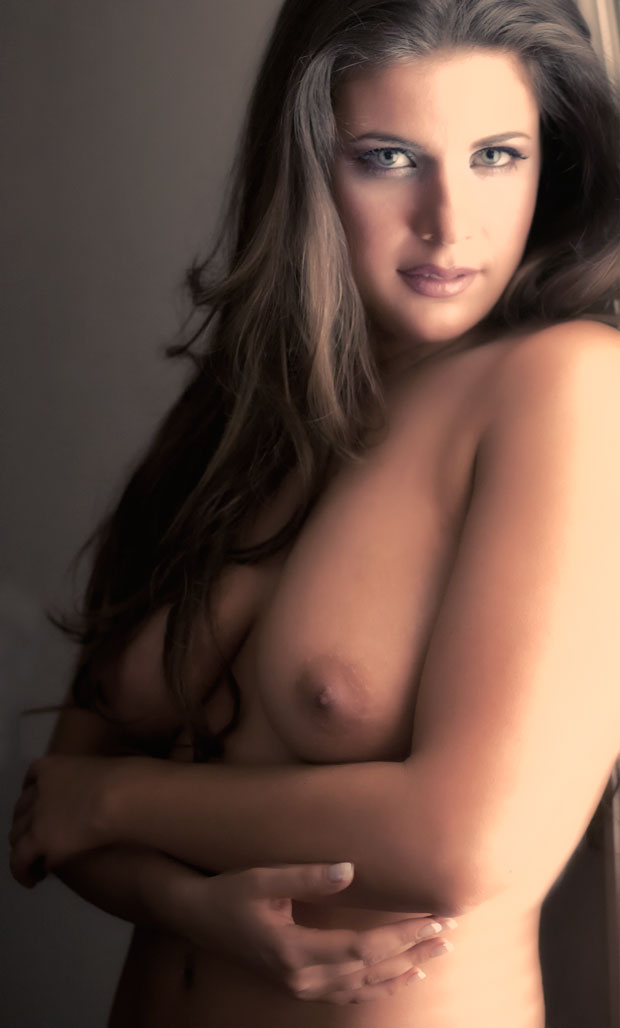 The one thing that I've learned in more than thirty years as a professional photographer is that communicating with your subject is the single most important aspect of portrait photography. Nowhere it is more important than in intimate portraiture. The best way to get images that both the photographer and client will both be happy with is to find common ground on the concept they hope to achieve.
Building a relationship begins from the first time I talk with or meet a potential client. That's why I believe communications between client and photographer should begin before making photographs, which is why we suggest for anyone who might have any questions about how we approach intimate portraiture should scedule an informal meeting at a nearby Starbucks to answer all of the questions they might have.
Some clients are comfortable in a setting when they may be wearing less clothes than normal, such as the client above right, while others may be more shy. If that describe you, check out this blog post: It's Only Natural to Be Shy.
Another way that I help to increase communications between me an the client during a shoot is to show the client some of the images on my camera's LCD screen as we make them. I don't show every shot, because it slows the creative process, just the ones I really like. When a client sees how great she looks, it gives her confidence and makes the shoot progress smoother producing better portraits.
Please contact us via phone at 720-515-4497 or via the Contact tab above and tell us what you have in mind and let's schedule a photo shoot. Call us today to make and appointment for your own unique intimate portrait.