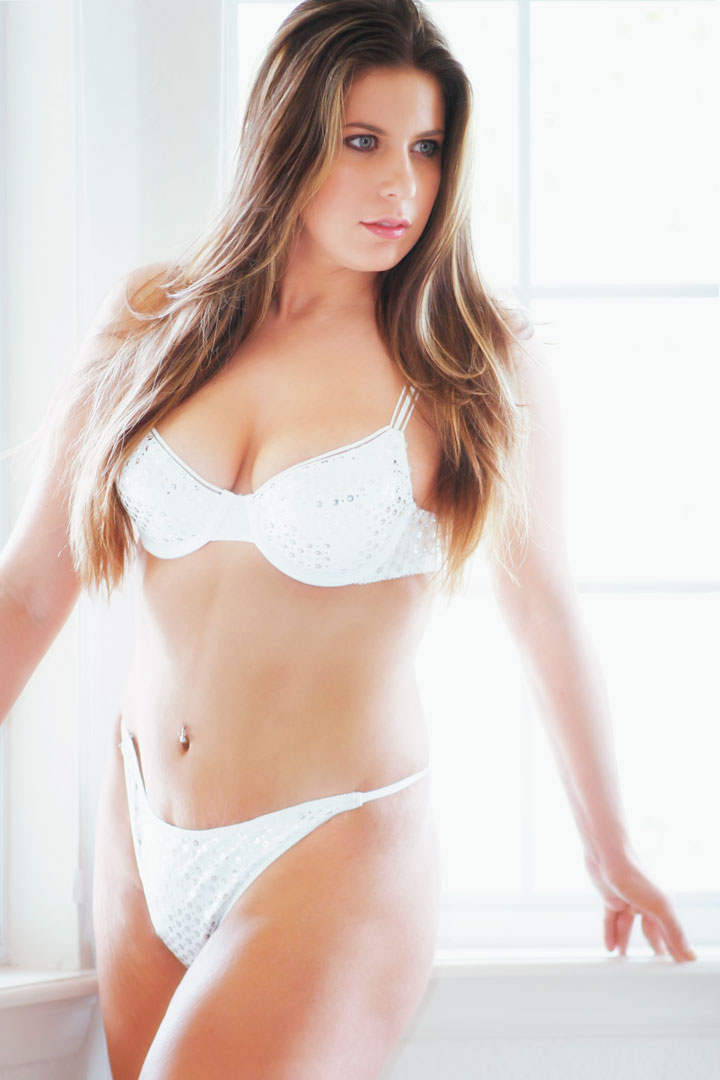 You've heard me say it before but I think communicating with our clients is the most important aspect of creating a successful intimate portrait. That dialog begins with our initial contact and then moves through all of the conversations happening during a session but to make the best possible portrait, we even like to start before a client arrives at your studio or location by talking on the phone or via email.
One of the most important things I always (and I mean always) suggest is that the subject wear solid colors. No prints, plaid, and especially checks, unless we're going for some kind of retro look.
And sometimes the inevitable answer to "what to wear" is as simple as your bra and panties! Been shopping at Victoria's Secret lately and purchased some new bra and panties? Maybe that's the best choice for your intimate portrait as it was for this woman featured today.
Our final answer to the "what to wear" question is always the same: You should wear whatever you want. It's always your choice but feel free to browse this blog for ideas. The truth is that, as I mentioned in a previous post, you don't need to wear much or anything at all—it's all about where your personal comfort zone is. There is no one style that fits the kind of concepts that you'll find in traditional boudoir photography or our modern interpretation as intimate portraiture. That's why our clients tell us they like the flexibility of our portraiture sessions.
Please contact us via phone at 720-515-4497 or via the Contact tab above and tell us what you have in mind and let's schedule a photo shoot. Call us today to make and appointment for your own unique intimate portrait.
---
On a health note: Our chief photographer received the first dose of the COVID-19 vaccine in December and received the second dose on January 25. We have had our home and home studio professionally cleaned and sanitized nine different times since the pandemic started so we're be ready to photograph you when you're ready to be photographed.