When people ask us what they should wear for their intimate portraiture session, the answer is always the same: Whatever you want.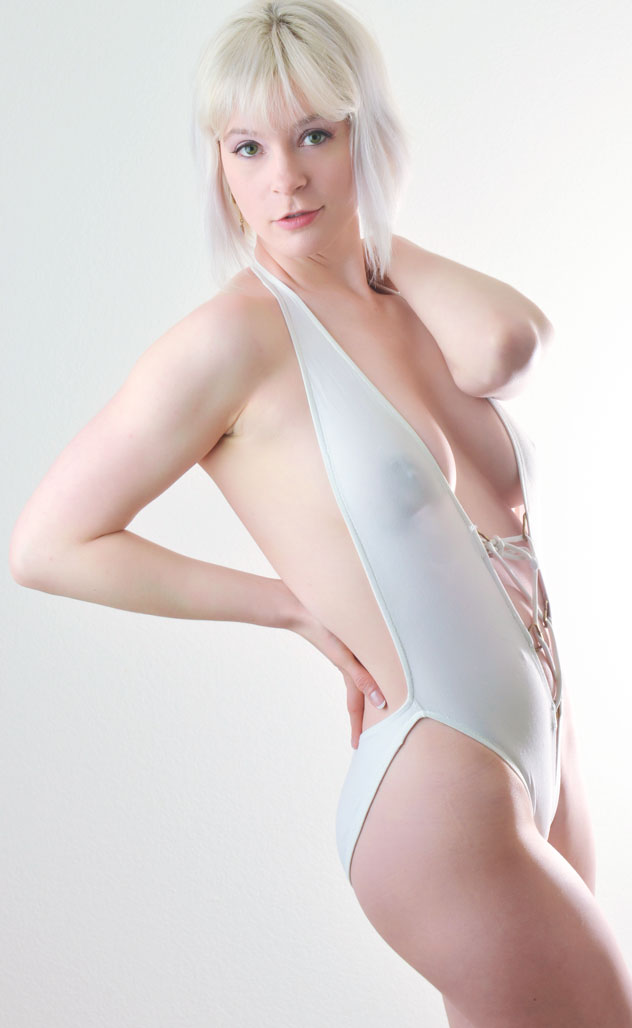 There is no one style that fits all concepts for intimate portraiture and the truth is that, as I mentioned in a previous post, you don't need to wear much or anything at all—it's all about where your comfort zone is. It's all up to you and about you, after all.
Your choices includes swimsuits, bikinis, or one piece suits such as this one from a recent photo shoot that Pamela is wearing. We recently made a purchase of several tiny, really teeny bikinis and we are offering them at no cost to any client that wants to give a truly in-your-face bikini a try for their intimate portrait. If you like it, you can keep it. Free means free.
What you wear should reflect your personality as this portrait shows someone who is sexy and has a distinct personality. We will work with you to come up with an image that is different than others.
If you look through this blog and website you will see lots of different kinds of women of all ages, sizes and ethnicities and we take pride in the fact that none of the photographs look the same. That's because Blue Moon Boudoir Photography is not a cookie cutter operation cranking out identical photographs; all of our portraits are unique creations that fit the style and personality of the woman being photographed.
Let us capture the real you. Call 720-515-4497 or click the Contact tab above to schedule your bikini shoot today, while these little swimsuits are still available.