Nude, naked, birthday suit, unclothed, in the state of nature, disrobed, in the altogether, in the buff, au naturel, bare assed, starkers—you pays your money and takes yer cherce.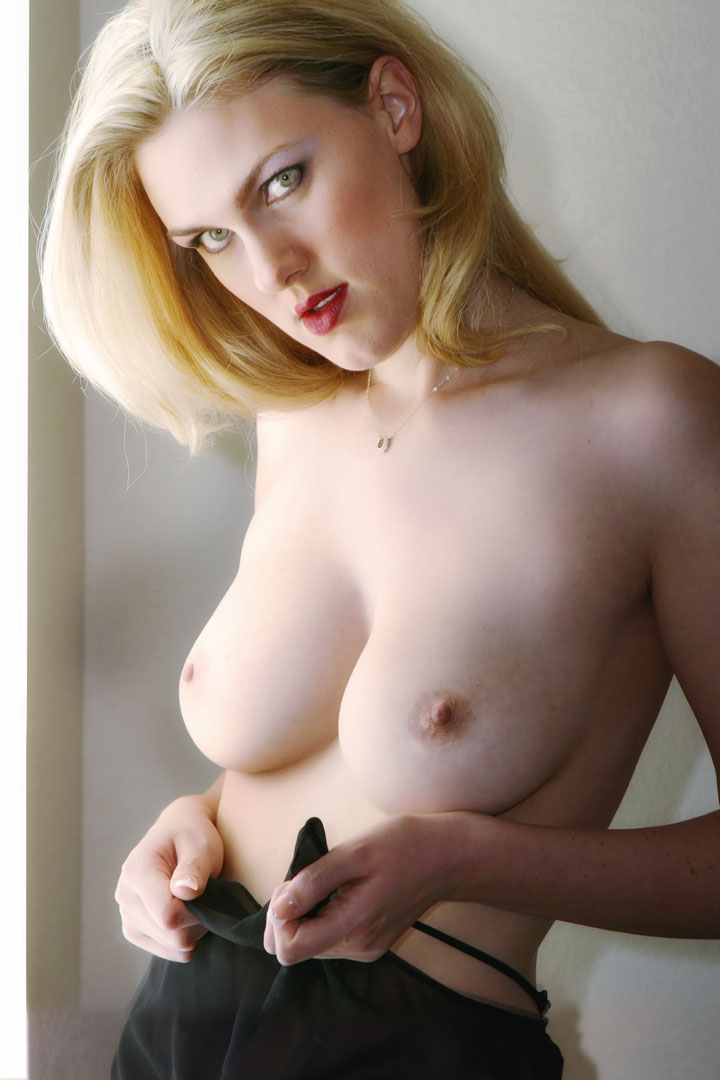 New and potential clients often ask me what they should wear for an their intimate portraiture session and the answer always comes down to one important point: Clients should choose to wear as much or as little as you're comfortable wearing. The reason for this is that the single most important aspect of any portrait is the subject's face! And your face reflects your comfort level.
For some women the answer might be more covered up, while others will be comfortable wearing little if anything, as is the subject of today's portrait. She's putting on or taking off some black lingerie that she wored during various poses we tried. She liked this one best.
Tip: Don't go to Victoria's Secret and buy some expensive new lingerie for your intimate portraiture shoot. And don't stress out spending money shopping for something that's "perfect" just for the photo session. Just bring something that you already own, that fits and looks nice.
Maybe you can purchase some new lingerie for your next boudoir portrait but not this one. If you don't like anything you own and want to try something different, we have a small selection of lingerie (in limited sizes) that is professionally cleaned after each use that you are welcome to try.
Whether you have your own lingerie or would like to try some of ours, contact us via the Contact tab and tell us what you have in mind and let's schedule a photo shoot. Call us today to make and appointment for your own unique intimate portrait.