Long before the invention of the electrical light bulb in 1879, windows were used by painters and photographers as a source of portrait lighting. So let's photograph your intimate portrait using this classic technique!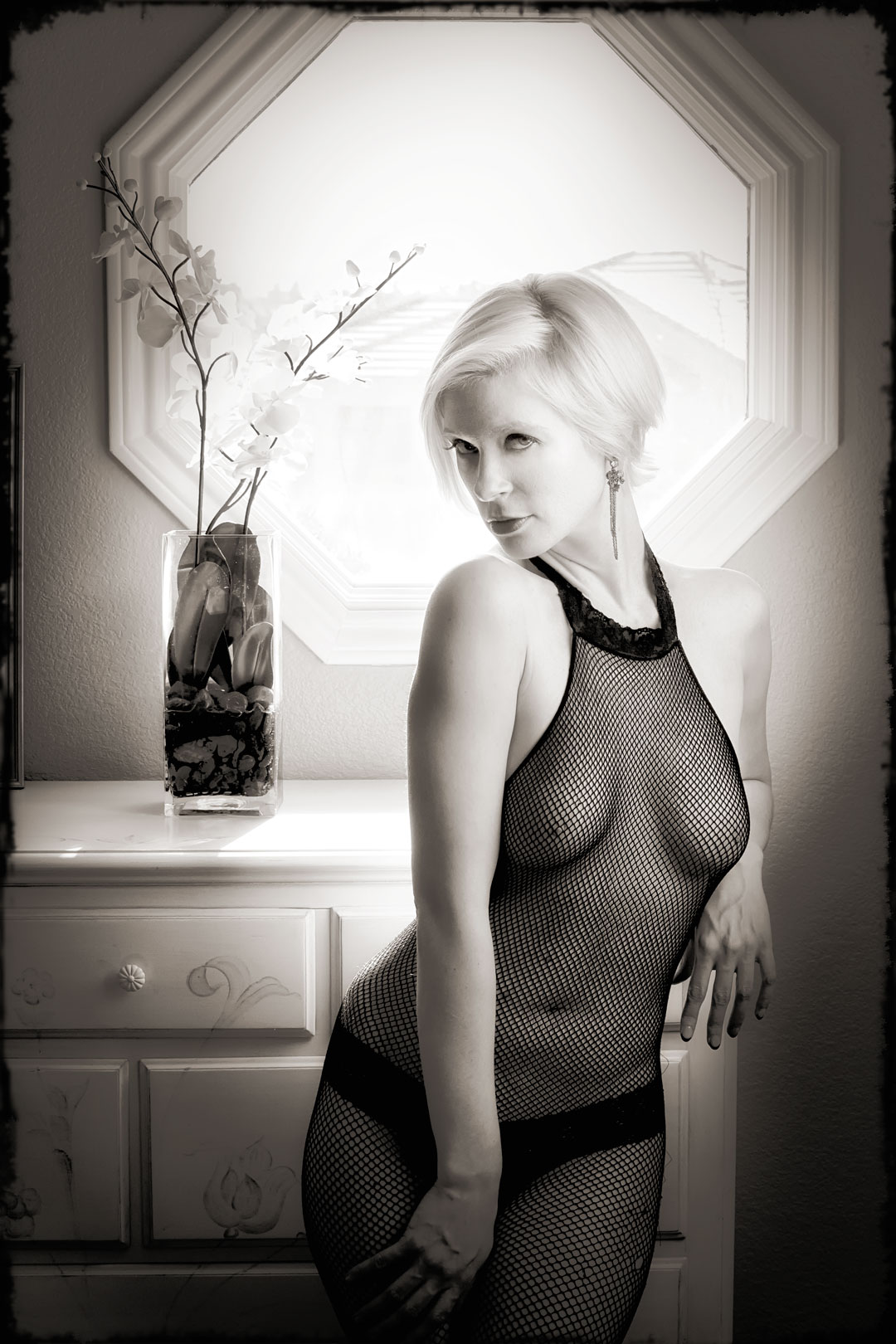 The composition of shadows and soft light gives window light portraits a distinct effect that looks different from portraits made using artificial light.
The best time to make a window light portrait is the early hours of the day or late hours of afternoon when light is more intense on the window.
This client had a  specific idea for her intimate portrait and described in detail the kind of lighting she wanted for her session. I looked around and saw this unusually shaped window in her home and made this portrait of her using, using all-natural lighting.
This is really a non-pose. As we began, she was just standing there and it seemed so natural and insouciant that I worked with her natural pose to produce an image that combined her wholesome sensuality and innocence at the same time.
Using window lighting has several advantages: The light is soft, if that's the kind of effect you want in your boudoir image. There is also no flash, so the mood can be more relaxed, as exhibited by this client's relaxed attitude. Again it all depends on what you are looking for in your intimate portrait.
Please contact us via phone at 720-515-4497 or via the Contact tab above and tell us what you have in mind and let's schedule a photo shoot. Call us today to make and appointment for your own unique intimate portrait.