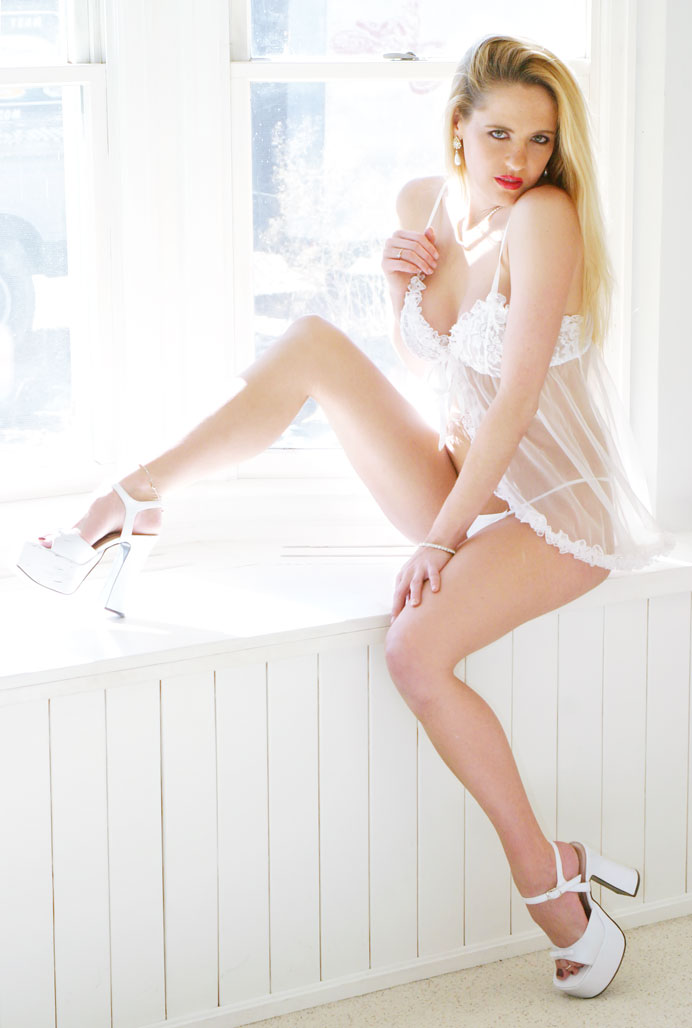 One of the most classic forms of lighting for intimate portraiture is window light, This particular client had a specific idea for her portrait, describing in detail the kind of high key lighting she wanted for her session. I looked around and saw a window seat in the bay window of her living room and that's where we made this image, using all natural lighting.
The client had aspirations about being in Playboy* and hired me to shoot a portfolio to submit to the magazine and this is from the first shoot we did together. As we began, she was just sitting there and she seemed so natural and insouciant that I worked with her pose to produce an image that combined her wholesome sensuality and innocence at the same time.
I liked this pose and sometime a pose works; sometime it doesn't. We're all different and what looks perfect for one subject won't always work with another. The main thing to keep in mind that any failed pose is the fault of the photographer, never the subject.
Please contact us via phone at 720-515-4497 or via the Contact tab above and tell us what you have in mind and let's schedule a photo shoot. Call us today to make and appointment for your own unique intimate portrait.
*As I was finishing this post, Playboy announced that starting in 2019, they would be publishing quarterly, not monthly. This means the number of possible Playmates of the month per year has dropped from twelve to four.