It's Acronyms today: BDSM is a variety of erotic practices or role playing involving bondage, discipline, dominance and submission and other kinds of interpersonal dynamics, some of which may be engaged in by people who do not necessarily consider themselves practicing BDSM or involved in that community.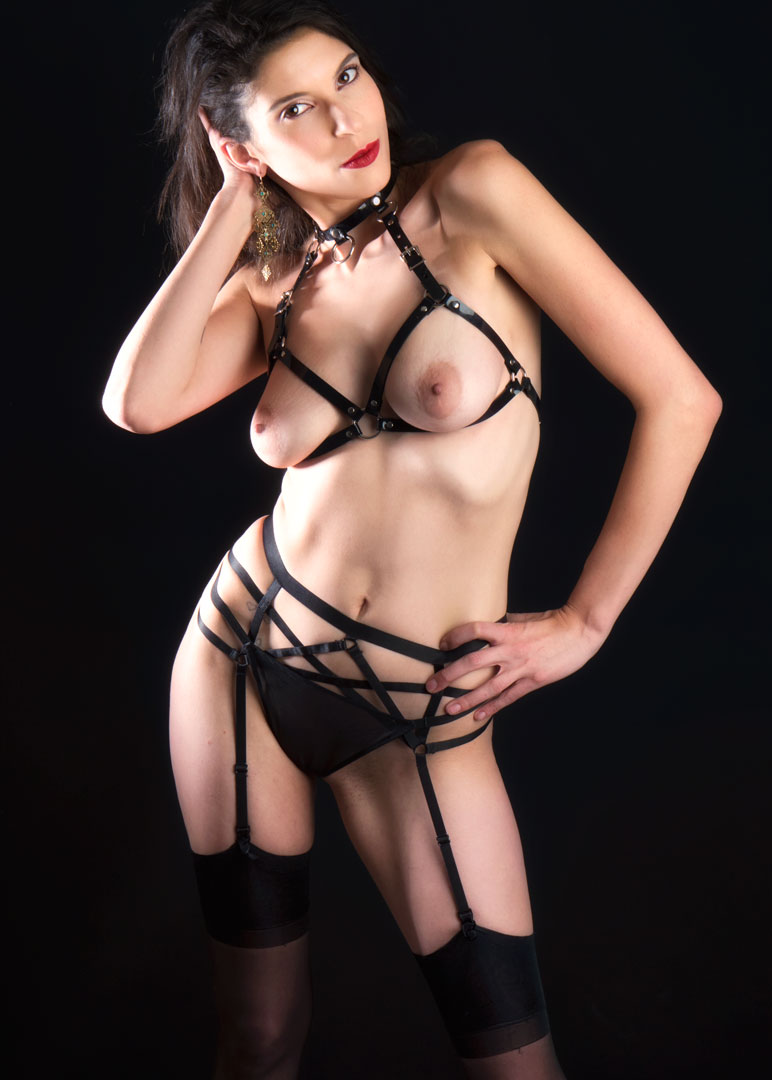 Glamour photography, on the other hand, is a genre where subjects are portrayed in erotic poses ranging from clothed to nude. The styles of glamour photography evolve over time, reflecting changes in social acceptance and taste. We photographers use makeup, lighting and retouching to produce an appealing and sexy portrait of the subject.
As the pandemic comes to painfully slow end and I have been full inoculated with the Moderna COVID-19 vaccine*, I am planning on putting together a coffee table book that will combine both of these genres: glamour and B&D, S&M, not so much. So as I write this,  I'm looking for someone to be the star of this book since only a single adventurous woman will appear in all of the photographs that appear on the pages in the book.
You don't have to be a professional model and in fact there is no particular body type that I'm looking for to pose for these images. This special woman can be any age and any ethnicity, We would however prefer that you be 21 years old or older and be comfortable with full nudity, not implied. For the right woman her schedule must be flexible enough for us to create enough photographs needed to fill what I expect to be a 100-120 page book.
The above image shoukd give some idea of the style of the images I plan on shooting, maybe kicking it up a notch using the trappings of the B&D fetish. The emphasis will be on glamour combined with our normal goal of making you look as beautiful as possible. Payment to the model will be in sharing 50/50 of all profits that are realized from the sale of the book as well as a few personal copies that can be used as gifts by the mode.
If you are interested in being the star of this book, please contact us via the Contact tab above and schedule either an interview at a convenient (outdoor) Starbucks to talk about the project or a test shoot to see what it will be like first hand.
---
*Our chief photographer received his first dose of the COVID-19 vaccine in December and received the second dose on January 25. We have had our home and home studio professionally cleaned and sanitized ten different times since the pandemic started so we're be ready to photograph you when you're ready to be photographed.