"A veces el arte tiene ese efecto. Depende de quien lo mira. Lo que tu ves y lo que veo yo tal vez no sea lo mismo, como debe ser."—
Or…"Sometimes art has that effect. It depends on who is looking at it. What you see and what I see may not be the same, as it should be."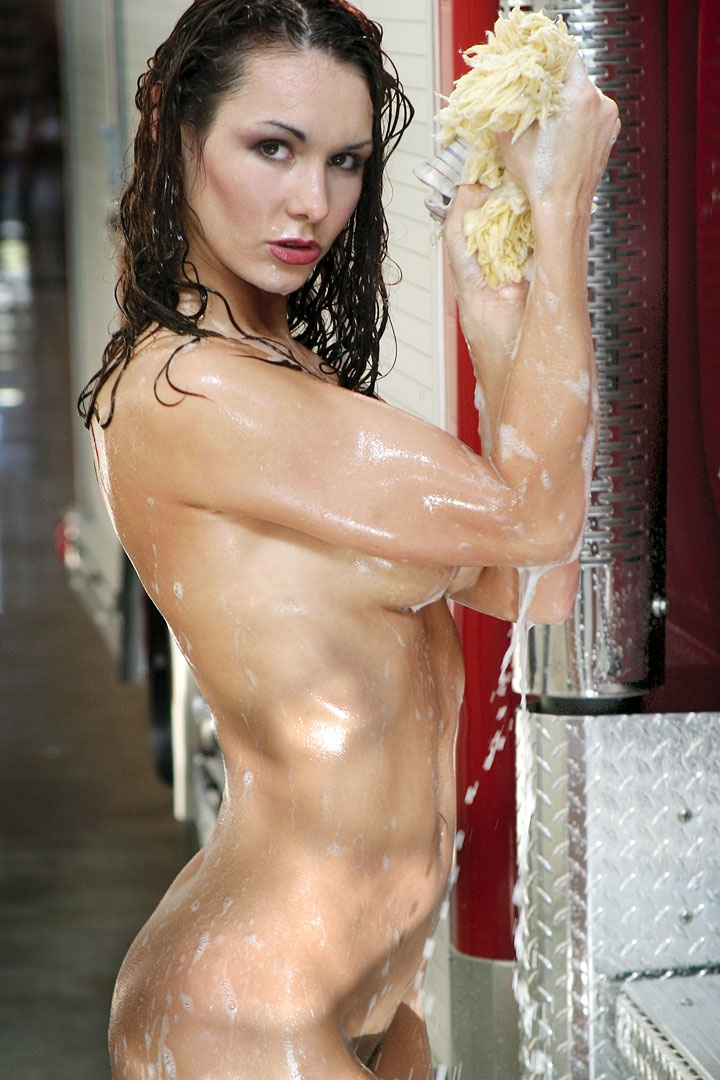 Shooting images on location mean you're going to have to be creative about where and when you shoot and look for places to accommodate an intimate portraiture session. The most important aspect of the locations is that it must needs be private.
Shooting anything in post-911 America has made many people, especially those wearing badges, sensitive about photography and sometimes they overreact. Once I was shooting a portrait of a fully clothed model outside an office building and within ten minutes a Sheriff's deputy showed up and asked us to move.
We are always looking for interesting locations to make intimate portraiture images, so when the president of a calendar company asked us to photograph models in a fire truck factory, how could we say no? All of the shoots were made with the permission of the fire truck company's owners and shoots were held on weekends when there were no workers present. However, there were environmental challenges for the us as we were shooting inside a hangar-like structure that was warmed with the type of radiant heat that keeps the trucks comfy but not necessarily the models.
So while this model was a calendar girl, Blue Moon can photograph you like you are one too! Unfortunately, we no longer have access to the fire truck factory but we can photograph you at any location that's private and where you have permission to be photographed.
Please contact us via the Contact tab above and tell us what you have in mind and let's schedule a photo