Making portraits, especially when creating intimate images, is all about working with light.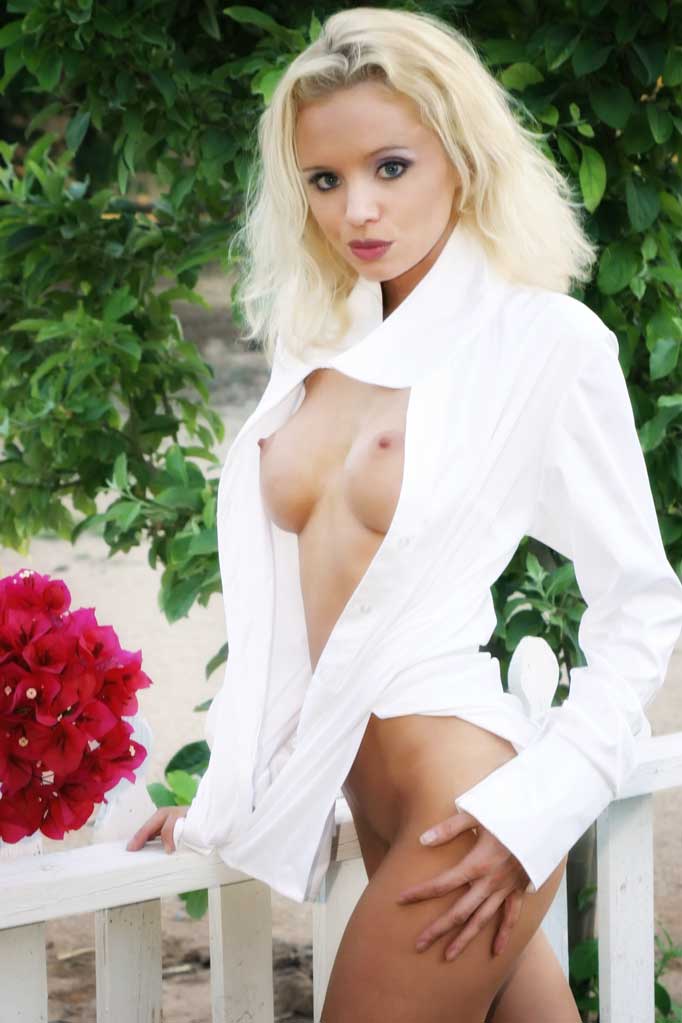 Light has four basic elements: quality, quantity, color, and direction. We photographers seek to master the art of intimate portraiture by seeing how light falls upon a subject. Part of seeing the light includes evaluating the shadows and the highlights, keeping in mind that the difference between the two determines a photograph's contrast.
That's one of the reasons why we constantly search for interesting locations that have equally interesting lighting. Not too long ago, there was a discussion on an on-line photographic forum asking about what inspires people to create new images. For me, new stuff inspires me. It can be a new camera, new lens, or just a new place to make photographs.
While driving around, I look for and make notes about locations that look like they would be a fun place to make new portraits. Even better are those secluded locations that can serve as a location for an intimate portrait session. I found the location for this Playboy-style portrait in the Phoenix, AZ suburbs or you may even have your own ideas about being photographed in a special place.
Let's talk about it. Click the Contact button above and let's talk. Or contact us via phone at 720-515-4497 and tell us what you have in mind— centerfold-style or your style—and let's schedule a photo shoot. Call us today to make and appointment for your own unique intimate portrait.