"Simplicity is the ultimate sophistication." ― Clare Boothe Luce 
Pamela wanted her intimate portraiture session to be different from others that we had done for her in the past. I suggested that we use a fine art approach to her portrait using an idea that's been in my head for a long time: Wrapping the person in wet cheesecloth.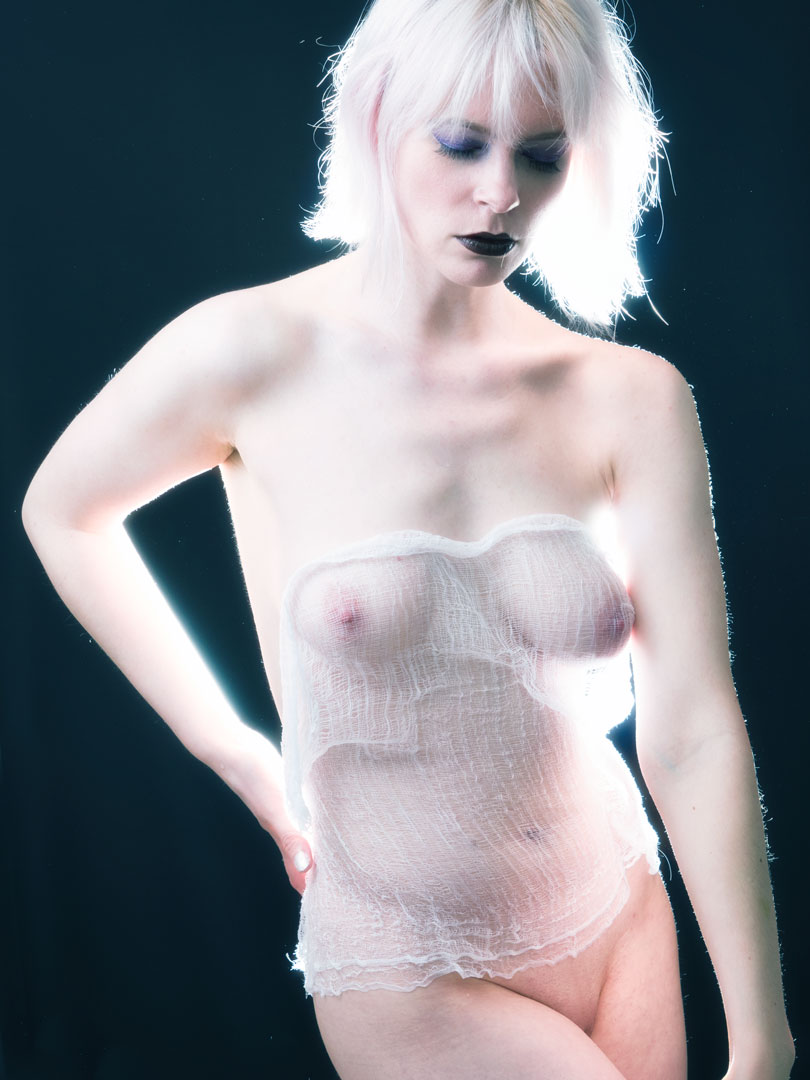 I wanted to share this idea because some people don't own any lingerie other than basic underwear. (Not that there's anything wrong with that— to quote Seinfeld.) I've done many sessions with the client in bra and panties because ultimately any intimate portrait is about the subject's face.
Make-up Tip:  There are make-up suggestions elsewhere on the blog but in this case I asked Pamela to wear dark lipstick. "Is dark brown OK," she asked. As you can tell, it sure was.
The big secret, if there is any, is that makeup for an intimate portraiture session should be darker and heavier than what you would normally wear on the street; the best makeup is dramatic. It makes for more dramatic portraits too, as you can see.
Call us today at 720-515-4497 or e-mail via the Contact tab above and tell us what you have in mind and let's schedule a photo shoot and make and appointment for your own unique intimate portrait.
---
A reminder: Since this health crisis started, we have had our home and home studio professionally cleaned and sanitized five different times so we're ready to photograph you when you're ready to be photographed.