"I wasn't really naked. I simply didn't have any clothes on."—Josephine Baker
As an art form, nude photography is a stylized depiction of the nude body with the line and form of the human figure as the primary objective. Many people consider an art nude photograph to be a one that studies the human body, rather than the person themselves. Our interpretation of this genre is more of a glamour nude, that emphasizes the client's personality as well as depicts them in the most flattering way possible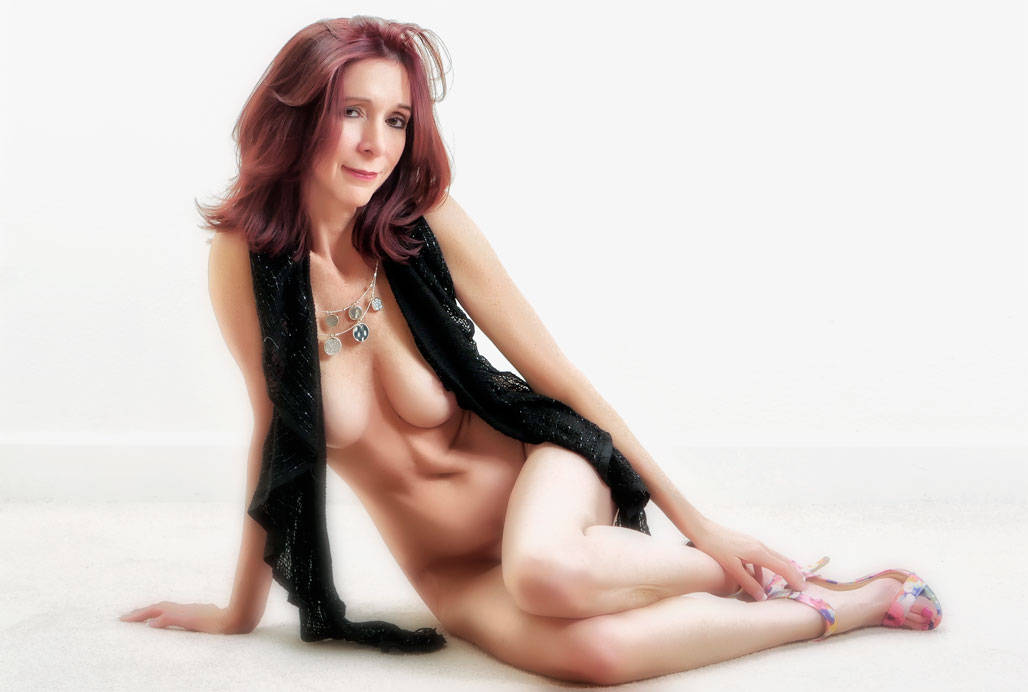 We strongly think that all women are beautiful and have always held that neither the size, ethnicity nor age of the woman being photographed matters when creating an artful photograph. Our goal at Blue Moon to make you look as beautiful as possible and it doesn't matter if you're 26 or 46 or 66, we want to make the best, sexiest portrait of you that we can. After all, it's up to us to make the portrait, it's your job to show up and have fun during the session.
Today's featured image was made as part of one of our "little black book" that was to be a gift for the clients fiancée. The portrait was retouched the way we typically do for a portrait of a mature woman; we don't want to erase everything on her face to make her look like a high school senior portrait—that's not what we do. But we can make the most beautiful and sexy you that's possible. Like everything we do at Blue Moon, you call the shots and always let you pick the retouching style that makes you the happiest. Because when it's all said and done, our job at Blue Moon is to make you happy.
Please contact us via phone at 720-515-4497 or via the Contact tab above and tell us what you have in mind and let's schedule a photo shoot. Call us today to make and appointment for your own unique intimate portrait.