Before the pandemic, we received a phone call from a woman who asked us about doing a sexy shoot with her and a female friend because that person was planning on moving to another city and she wanted a portrait of them together. But she had something different in mind since they would be wearing little or nothing for the portrait. She was shy asking about the details until I assured her that more than a few women, of all ages, are interested in this kind of intimate portrait.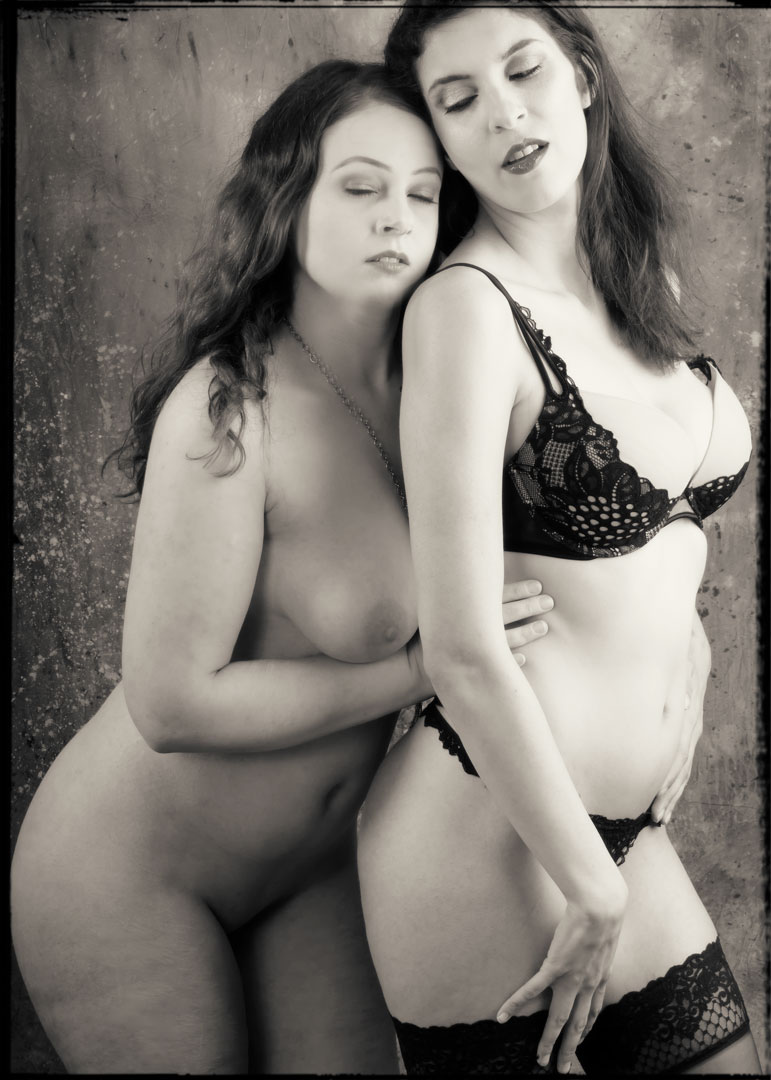 While it can be challenging for the photographer to ensure that both subjects look their absolute best at the same time in the same frame, we are always up to a challenge and are looking forward to photographing them soon.
We are glad to photograph "sexy friend shoots" in our studio or on-location but in this case we would be doing it in our studio, as in the example shown today. Because this kind of session offers it's own creative and logistical challenges, we offer a no-cost, pre-shoot consultation to help us understand the kind of images that the two women are interested in creating. It's ultimately your decision or we can just shoot, as was the case with these two women featured in today's portrait.  And in case you wondered we are open and accepting of all lifestyles including LGBTQ.
For lots of reason, that we'll be glad to discuss with you, we prefer to do male/female couples shoots on-location. Please note that since we are primarily photographers of women specializing in boudoir and intimate portraiture, we do not typically photograph men; there are many other photographers and studios who specialize in traditional couples photography, such as engagement or family portraits.
If you would like to have a sexy shoot with your female friend, please contact us via the Contact tab above and tell us what you have in mind and let's schedule a photo shoot. Call us today to make and appointment for your own unique intimate portrait.