The number one concern that some of our clients have about their first intimate portrait session is surprisingly not about their appearance but that they don't know how to pose. After all, this may be their first portrait session since their wedding photos or maybe their high school yearbook picture…and they're going to be wearing a lot less clothing, maybe nothing, during this session. Here's the good news: You don't have to worry about—we'll take care of the posing.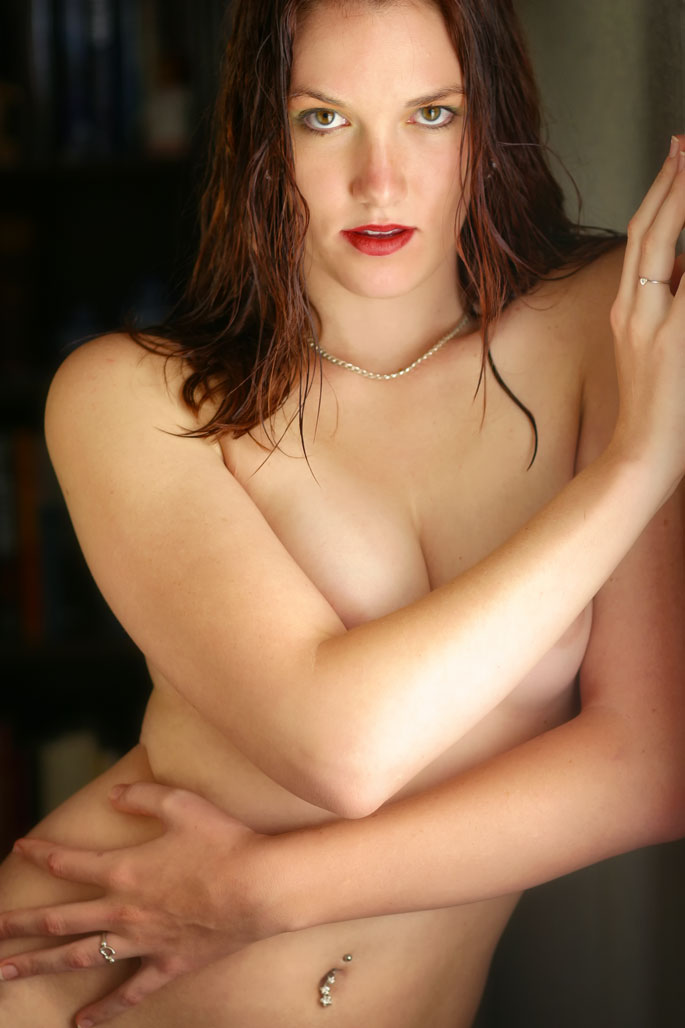 We have a simple philosophy about that subject and, in fact, one of Blue Moon's owners wrote a book for photographers about posing. Our aim is to create a natural looking pose even if the situation under which the portrait is being made is anything but natural.
The choice on an in-home session or on-location session is up to you and both offer opportunities for different kinds of posing options. And it doesn't matter how large or small your home or the location  you choose may be because we can make it work, even for an intimate portrait like the one at right, that was shot on location in a friend of the client's home.
The real secret—if there is any— is for you to relax or as least try to relax. To help relax, you may be tempted to use an alcoholic beverage but here's some advice based on many year's experience: Don't do it. Our experience shows that you will automatically relax as the session goes along. That's why, if you're concerned, we'll do series of warm-up exercises/photos so that by the time we're finished the session, you'll be relaxed and your portraits will show it.
Please contact us via phone at 720-515-4497 or via the Contact tab above and tell us what you have in mind and let's schedule a photo shoot. Call us today to make and appointment for your own unique intimate portrait.