"You don't have to be naked to be sexy."—Nicole Kidman
What makes Blue Moon's intimate portraits so special? Mostly it's the people in front of and behind the camera but a big part of our success in creating dynamic images is that each of the portraits  we create includes all of the important elements that go into making a boudoir photograph or intimate portrait special. So, what are they?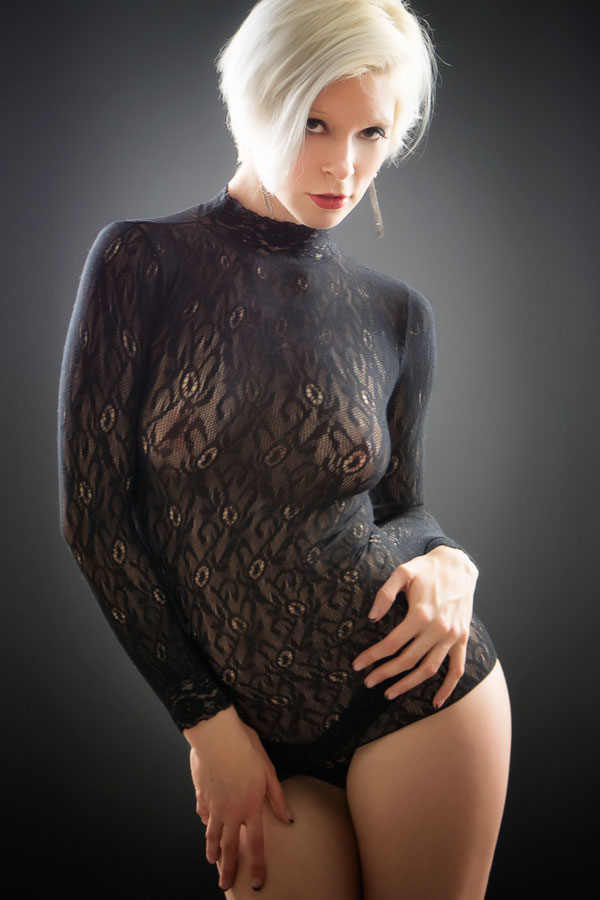 Boudoir photography is practiced by many photographers and includes the kind of sexy images that wives and girlfriends give their significant others for Valentines Day and other gift giving occasions.
On the other hand, there is nude photography that can vary from explicit to fine art nudes. In between there are photographs of subjects posing in lingerie or the so-called "implied" nude image, Here's a hint found in this blog post where the model is naked but not nude.
Deciphering the nuances sometimes means that the photographer is dancing on the razor edge between portrait or figure photography genres but as Jerry Seinfeld once famously said, "not that there's anything wrong with that."
The best kind of boudoir photography focuses on the depiction of a subject with a strong emphasis on sensuality but today's trends lean toward a more natural look at the same time. The in-studio portrait shown above, demonstrates one approach—sexy but natural.
Please contact us  at 720-515-4497 or via the Contact tab above and tell us what you have in mind and let's schedule a photo shoot. Call us today to make and appointment for your own unique intimate portrait.