One of my Italian grandfather's favorite expressions was, "If you spend your life trying to be happy, it will make you miserable."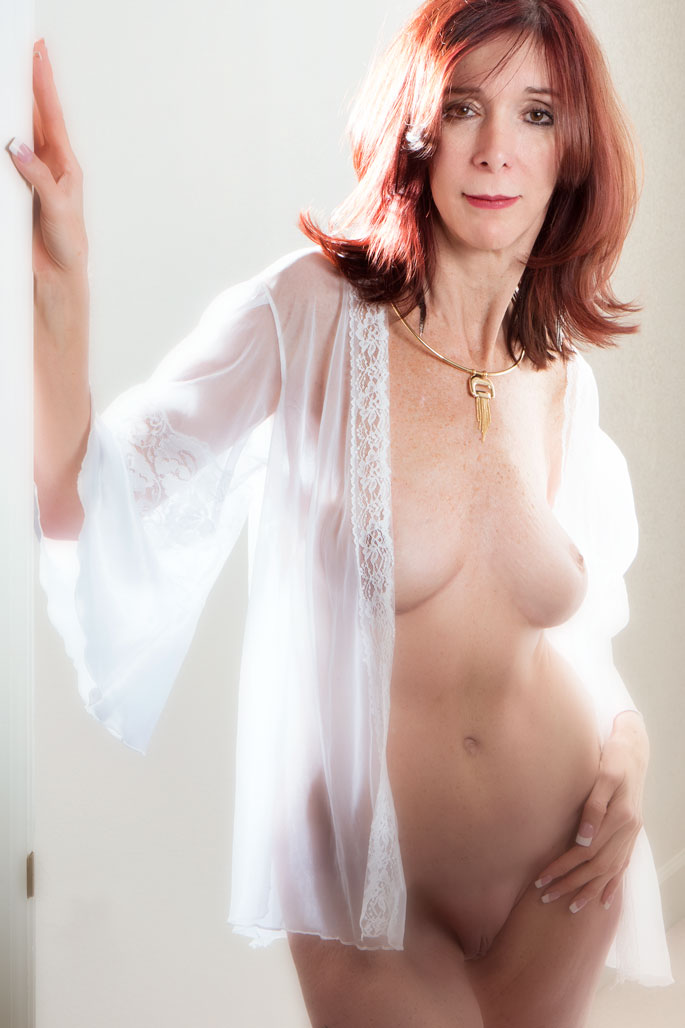 I think the same thing could be said for some people's quest for perfection in their appearance, especially when they see some of the beautiful women that I've photographed on this website.
But few of us, indeed, are perfect; we're only human after all. That's one of the reason we started the Sexy Mom promotion.
On this blog, you'll only rarely see a portrait of a professional model, although sometimes they will be photographs of aspiring models who are looking to build up their portfolios. But most of the time the portraits will be of an normal, everyday women who want to have a beautiful, sexy portrait made.
We all have flaws but some of them, even the imagined ones, become hot buttons when selecting the best photograph of yourself. I once had a client tell me she had a "big butt" because her boyfriend told her so but in reality this was not the case. So any photographs that hid her perceived flaw was going to be her choice even if her face—the real subject of any portrait—doesn't have the best expression or best angle.
It should come as no surprise that few people are perfect. Even many top models have imperfections ranging from gaps in their teeth to tattoos in unexpected places so if you're concerned about how your intimate portrait will look, I have some advice: Don't let it bother you, let us make the most beautiful portrait of you just as we have done for all of our previous clients over the past several years.
Please contact us at 720-515-4497 or via the Contact tab above and tell us what you have in mind and let's schedule a photo shoot. Call us today to make and appointment for your own unique intimate portrait.